Renovating your entire home or a few sections of it like the kitchen can be equally exciting but draining too. Would it not be amazing if you could just enjoy the renovation minus the fretting? It is possible, assuming you have prepared well for that renovation that you are going to undertake for your house in Maine. Here are a few tips that could help you for a smooth renovation project without the stress.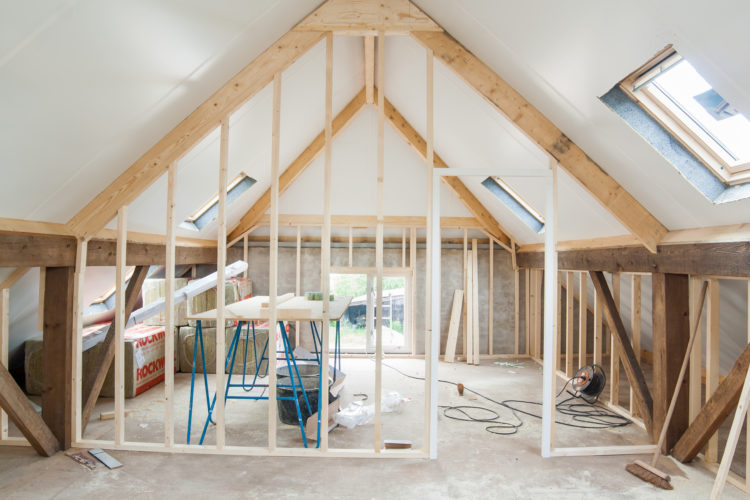 Have a clear idea and vision
First things first, when you have decided to undertake a renovation project for that favorite corner of your home, or the house in its entirety, do some brainstorming to bring up a vision of the renovated space. That is, how you would want it to look like post the transformation. Then do the research on the same.
Understand what you like and prefer, the colors and textures you'd want to play with, and the style of architecture you would want to stick to – whether minimalist, modern or eclectic.
Secondly, research on your preferred styles and materials to understand their longevity. It is best to get some knowledge on your own, rather than relying on a contractor. There are plenty of resources to learn from and understand the kind of benefits you'll have from your selected styles.
Keep in mind that your renovated space should be future ready. The furniture you opt for will get old sometime in the future, so you need to keep in mind the valuation of such pieces when it is time to part with them and sell them off.
Decide your budget
After all the decision-making and research, the next step will be to fix your budget for the renovation. While some styles could cost more and others could cost lesser.
Decide how much you are willing to spend behind each aspect, so as to keep the entire Portland renovation project within your stipulated budget. It is also important to set aside certain part of your budget for unforeseen circumstances during the process.
Your budget should also include the cost of renting a dumpster for the junk removal that will be needed onc eall is done. As renovating your place will generate a lot of construction debris, you will need to dispose of them in an efficient manner. Roll-off dumpster containers come in handy to handle such situation, just rent one and fill it with all your junk.
Set sufficient time at hand
It is common to assign deadlines to a renovation project, and it is even more common for people to miss the deadline. Certain renovation phases can take up longer time and the availability of materials and labor is also a determining factor.
Some materials need to be transported from one place to yours and delivery could take up a while. More often than not, it is a good practice to have sufficient time at hand while you take up this renovation project for your home in Portland. This point is applicable whether you decide to do it on your own, or assign the project to a contractor.
Take no shortcut
Good work is always done without shortcuts. Don't try to cut corners when renovating your home. It makes no sense to settle for cheap quality products to save money, because it is nevertheless going to cost you more than their value after a while.
You might need to invest in a lot of time and energy for your renovation project, but remember, the renovated space will be worth all the resources you put in it.